Here's how it works
Here at Maxine's we love our loyal customers. So much so, that we'll give you free protein and other awesomeness when you buy our products. The more you buy, the more you win. It's that easy!
Redeem

Online

1 point for every $1 spent.

Your all access pass to rewards, discounts, exclusive offers and lots more! Earn Diamond Club points, then claim those points for coupons, exclusive products and discounts!

Redeem

Offline

Collect your Diamond Club stickers!

Purchase any eligible Maxine's product from one of our retailers, collect your Diamond Club sticks located on the product label and send them in to claim awesome rewards and free protein!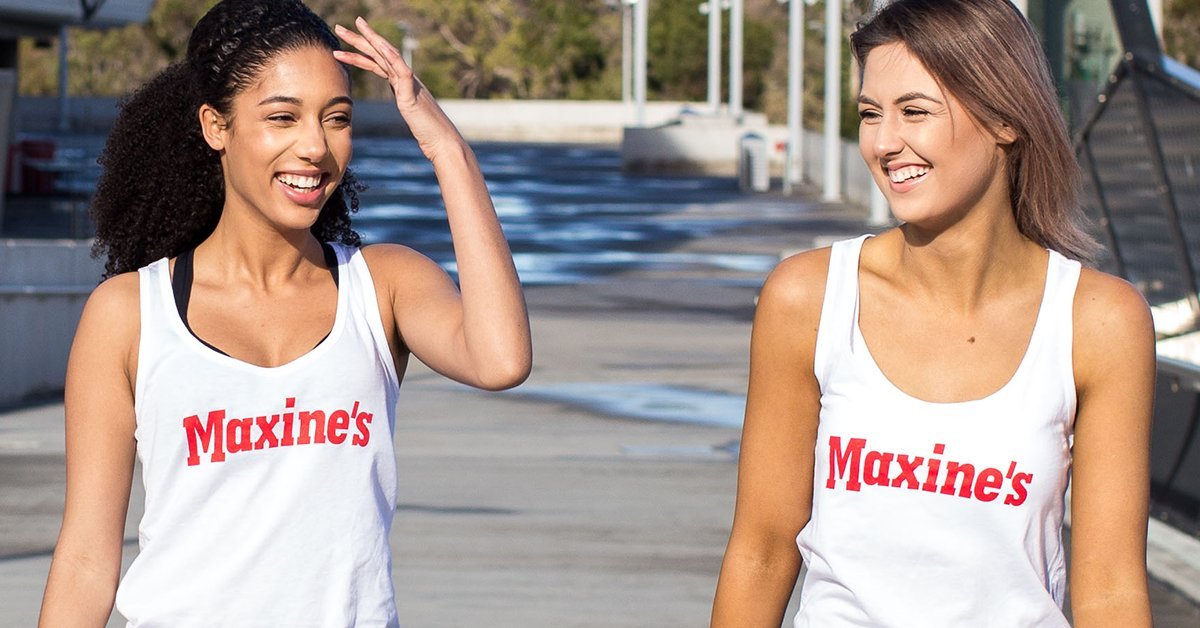 Earn points and save online
You can access the Maxine's Diamond Club online on all web pages on our website. Simply, click the "Rewards" button at bottom left of the page to get started!
Make

any

online purchase

Make any online purchase and we automatically reward you with Diamond Club points. The more you spend, the more points you get.

Redeem

your

points

Once you have earned enough points, redeem those points, redeem those points for big discounts and exclusive products on your next order.

Enjoy

your

savings

Use your coupons during checkout and enjoy the savings! It couldn't be more simple.
Claim your free rewards offline
Purchase any eligible MAX'S product from one of our retailers, collect your Gold Club Stickers for exclusive discounts and FREE products!
Purchase

any

eligible product

Purchase any eligible MAX'S product from one of our retailers.

Save

your

coupons

Look for the MAX'S Gold Club coupons on your tub of protein. Cut it off and store it in a safe place. We suggest printing off our sticker sheet.

Send

us

your coupons

When you collect the required number of coupons to claim your chosen reward, post them to us at PO BOX 295, VERMONT VIC 3133.

We

send

you your free product

State the product you wish to claim, fill out the online order form, and we will send it to you.
What prizes can I claim?
| Vouchers | Reward |
| --- | --- |
| 4x Large or 8x Small Coupons | 1x 500g Maxine's Burn or Night |
| 6x Large or 12x Small Coupons | A box of Maxine's Burn Bars or Burn Cookies |
| 7x Large or 14x Small Coupons | Any Maxine's Performance Series product |
| 8x Large or 16x Small Coupons | 1.25kg Burn Protein or 1kg Night Protein |
Download your sticker sheet
Diamond Club FAQs
How many points do I need to claim a discount or reward?

You can claim a coupon at any time using your online Diamond Club Points. Discounts include either dollars off your next order OR FREE shipping. Choose to either save up your points for bigger discounts or use them as you go.
Can the points be used to discount any product or purchase?

Yes. Vouchers and promotional coupons can be used on any maxinesburn.com purchase. Be aware however, only one coupon code can be used at a time during checkout.
How many points do I get when I make a purchase online?

You get 1 point on every $1 you spend. So for example if you if you spent $100 you receive 100 points.
I already have an account, can I still get 10% off my first order?

Unfortunately you can not. To get 10% off your first order, you must register your account by clicking the "Join Now" button on this page or on the Diamond Club button at the bottom left of pages on the website.
I created an account but didn't receive a 10% off coupon.

If you registered an account with us, we would have sent you your 10% off coupon. Be sure to check your spam folder in your inbox as sometimes our
I have another account with a different email address, can I use the points from that account with a new one?

Points are exclusive to the account holder and the email address that owns the account. We cannot exchange any points between accounts.
I made a purchase but forgot to use my points. Can I still get a discount?

Unfortunately no. Coupons must be used during checkout to apply a promotional discount.